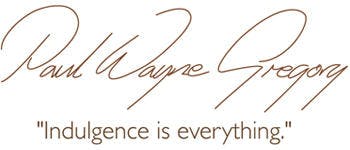 The chocolates we create are made from freshest and the finest ingredients in the world, which we have taken a great deal of time to source. We are proud to say that we only use natural products and do not use any artificial food flavourings or artificial compounds. A minimal percentage of sugars have been added to selected chocolate fillings, this is to enhance the natural flavour of the main ingredients. A pinch of salt may sometimes be added to bring out a hidden flavour, enhance a savoury ingredient, or simply to balance the flavours in the mouth. This understanding has been discovered through careful research and testing.
The concept of our style starts with the look of the chocolate and ends in that after taste of rich smooth chocolate in the back of the mouth. This is to create an experience of indulgence, which created the company's mission statement of, 'Indulgence is everything'.
It's that fine blend of selected chocolates, perfectly tempered to give that crisp crunch in the mouth. Full flavoured centres balanced with the right percentage of chocolate to create a soft smooth finish and then, that after taste of rich, smooth silky chocolate. To most people, this is just an experience one must under take at least once in their life time. For me, this is my life."
There are no catalogues to display
There are no videos to display
There are no recipes to display
U80.03 -
view more
PWG 'Salted Caramel' Chocolates
Paul Wayne Gregory's Award Winning chocolates. Ingots of Salted Caramel filled chocolates.
---
U80.04 -
view more
PWG Artistry Chocolate Selection
PWG Chocolate Selection: Salted Caramel, Raspberry, Passion Fruit and Vanilla Pod.
---
U80.05 -
view more
PWG Artistry Christmas Pudding Chocolates
Paul Wayne Gregory Christmas pudding chocolates.
---