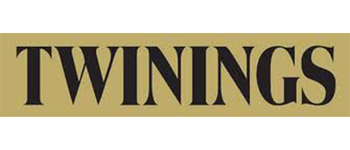 Twinings expert blenders taste more than 3,000 cups of tea every week. So you can be sure the next cup you taste will be every bit as good as the one yesterday or the day before.
There are no catalogues to display
There are no videos to display
There are no recipes to display
U79.7018 -
view more
Twinings Cranberry, Raspberry & Elderflower (Envelope)
"Carefully balanced blend of the sharpness of cranberries, sweetness of raspberry followed by fragrant elderflower gives this infusion its realy refreshing taste. It is naturally caffeine free and has no added sugar. Made from all natural ingredients."
---
U79.7020 -
view more
Twinings Pure Green Tea (Envelope)
"Green tea is created using the young growth of leaves from the Camellia sinensis, quickly dried to retain their distant light green flavour. The tea is made from natural ingrediients and is a source of antioxidants"
---
U79.8199 -
view more
Twinings Redbush (Decaff) (Envelope)
---