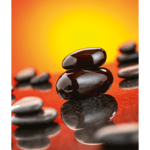 Swiss Chocolatier, Felchlin, launch new Sao Palme 75% couverture
27 October, 2016
Sao Palme originates from the island of Sao Tome, off the Western equatorial coast of Central Africa, and has been recognised as one of the fine flavour varieties of the world by the International Cocoa Organisation (ICCO). The intense but well balanced cacao flavours interact with strong risretto coffee, underpinned by sweet, dried prunes and grapefruit notes. Due to the high content of cocoa butter, Felchlin couverture has a thin flowing viscosity, ideal for enrobing and moulding. The fantastic fluidity ensures longer workability than other couvertures.
---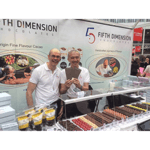 World Final Winners of International Chocolate Awards 2016
26 October, 2016
The Winners of the 2016 World Final of the International Chocolate Awards were announced on Friday at The Chocolate Show, London. The International Chocolate Awards is an independent competition recognising excellence in fine chocolate. The judging panel is made up of renowned chefs, journalists, bloggers and chocolate specialists. Congratulations to Felchlin and our award-winning customers.
---