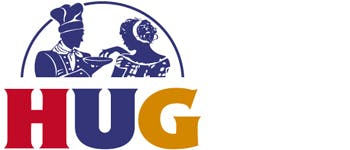 HUG is a family run company in the heart of Switzerland and is now managed by the fourth generation of the Hug family - Andreas and Werner Hug. Josef Hug-Meyer laid the foundation stone for success in 1877 in a bakery in Lucerne. Now HUG operates from 3 locations: Malters, Willisau and Trimbach, in Switzerland.
The recipe for quality and the excellent taste of HUG products is in the hands of the people who work with them. HUG remains true to their motto: Sincere, entrepreneurial and conscientious. All employees know the motto and it is part of their daily life. The core values, customer orientation, trust and innovation are also effectively upheld and practiced on a daily basis. The result is clear: HUG products are a delicious combination of innovation and tradition.
HUG develops, produces and sells a variety of biscuits, wafers, cookies, tartelettes and meringues.
The company reflects the passion the Swiss have for biscuits - all HUG biscuits are traditionally made using typical swiss ingredients. Christmas biscuit delights are typical seasonal specialities.
HUG also produce savoury frozen items such as cocktail mini pizzas, perfect for canapés. Due to the cooking process and their frozen nature once heated these can be served cold without affecting the quality.
HUG: tradition and innovation – combined with the finest ingredients.
There are no catalogues to display
HUG - Tradition & Innovation
Tradition and innovation, combined with the finest ingredients.
---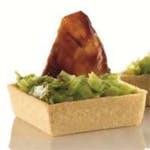 Braised Rabbit Shanks with Merlot
---